You can preview contents of picture and text files before extracting them. To do this, you need turn on the preview pane.
Start PowerISO, select the menu, "View", and check the option, "Preview pane". The preview pane will show in PowerISO Window.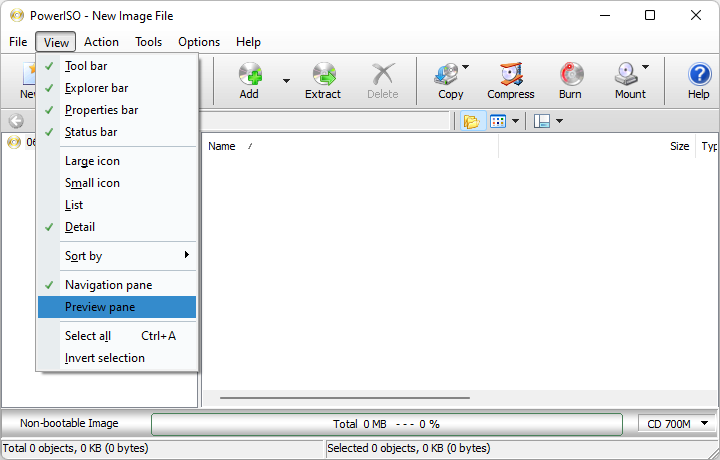 You can then preview file's contents by clicking the file in file list. PowerISO will show text and picture file's contents in preview pane.